CPU RISC Embedded Modules Seminar
Technical seminar organized by Matrix and TQ
Save the date from November 21st to the 23rd in Madrid, Valencia and Barcelona for a CPU and RISC embedded modules seminar. If you are thinking about developing an ARM based project, we will help you to figure out where to start and to solve all your questions.

AGENDA
Why choose ARM or x86 architecture?
When to use a Module, SBC or design from chip?
What processor is the most appropriate?
What are the main issues to deal with when it comes to ARM based designs?
What can we do to drastically reduce the time to market of a given design?
How can we minimize risks when it comes to designs?
What tools are available?
If you have ever made yourself any of this questions, this seminar is for you.
Register now in the right sidebar and let us know if there is any subject you would like to see included in the agenda.
Spots are limited!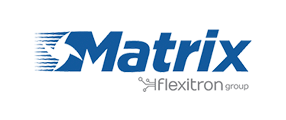 Check online the seminar flyer or download it here (Spanish).